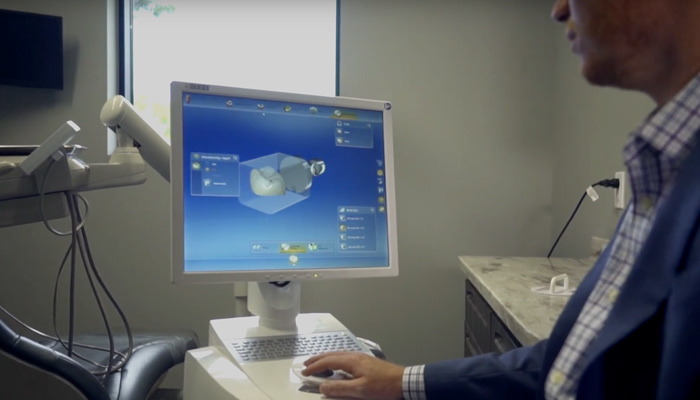 If you have recently lost a tooth, you'll want to ask our Holland dentist at Macatawa Smiles about dental implants.
A dental implant is a prosthetic inserted into the jawbone that acts much like a natural tooth root would to support an and crown. To be a candidate for the dental implant procedure, you need healthy jawbone tissue and gums.
Dental Implant Procedure
The dental implant procedure takes two or more trips to our office, spaced several months apart.
During the dental implant surgery, your dentist will cut through the gum to insert the dental implant into your jawbone. Over the next several months, you will need to wait for the dental implant to fuse successfully with your jawbone in a process called osseointegration.
can take several months.
Once your jawbone has healed and the tooth implant has made a strong connection with your jawbone, you'll be ready to have the abutment and dental crown placed on top. The crown is what gives you the function and appearance of a natural tooth.
Health Benefits of Dental Implants
It is important to understand that your teeth are held in place by tooth roots and surrounding teeth. This means that when you lose a tooth, the teeth surrounding the gap begin to tilt toward the open space.
Dental implants not only prevents further tooth loss, but they also allow you to eat and speak more easily. Many of our patients report having better confidence after dental implant recovery.
Learn More
Our Holland, MI, dental implant dentist at Macatawa Smiles is dedicated to helping patients restore their smiles after tooth loss. If you are interested in learning if you are a candidate for dental implants or want to learn more about our other restorative dental treatments, give us a call at (616) 396-7524, or contact us online.