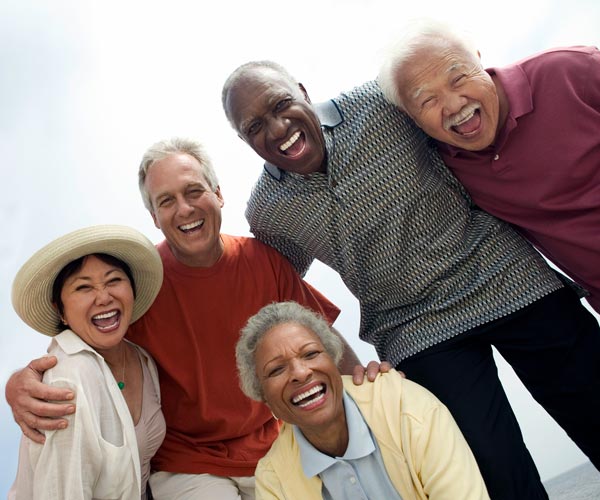 Do you ever feel self-conscious about dentist in Holland, MI. Dr. Habecker may recommend dentures if you've lost one or more teeth.
? Do you ever cover your mouth when you laugh or smile with your lips closed? If so, it's time to schedule an appointment with our
A denture is an oral appliance that replaces the look and function of natural teeth. Dentures also tend to be more affordable than other tooth replacement options, such as dental implants. But it's important to remember that each patient's financial circumstances are different based on their budget and insurance coverage.
Here's what else you need to know.
Types of Dentures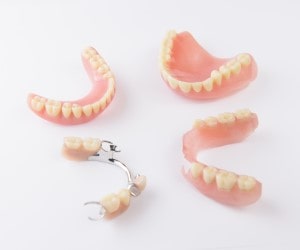 Dr. Habecker offers both full and partial dentures, depending on the extent of tooth loss. A partial denture replaces one or a few teeth. But a full denture replaces all the teeth in the upper and/or lower arch.
You can wear an immediate denture immediately after tooth extraction. Under these circumstances, the denture acts like a bandage while the gums heal. But you'll need to schedule follow-up visits with our office for adjustments. This is because the gums contract as they heal, which will affect the fit of your denture.
If you choose a conventional denture, you'll need to wait a few weeks for your gums to heal. Then, you'll be able to start wearing your new oral appliance.
At-Home Care
the same way you would natural teeth by brushing it twice a day. This will help you prevent plaque buildup and bad breath. Be sure to also brush your gums to keep them in good shape.
At night, you'll need to remove your denture so your gums have a chance to rest. Submerge your denture in a glass of water or denture cleaner when you're not wearing them. Otherwise, the appliance will dry out, crack, and warp.
How to Care for Your Oral Health
It's still important that you continue seeing your dentist for preventive care. Even if you don't have any natural teeth left, you'll need to take good care of your gums.
Patients with missing teeth will also lose jawbone density over time. As such, it's important that we closely monitor your oral health.
During your routine visits, Dr. Habecker will examine your denture for any signs of wear and tear. That way, he'll be able to recommend replacement as needed.
Request an Appointment With Dr. Habecker
Dr. Brenton Habecker is a family dentist in Holland, MI, who's accepting new patients. As such, he'd be more than happy to help you explore your tooth replacement options.
To request an appointment, please call Macatawa Smiles at (616) 396-7524. You may also fill out our online contact form and someone from our team will reach out to you soon.
---
Learn More About Dentures