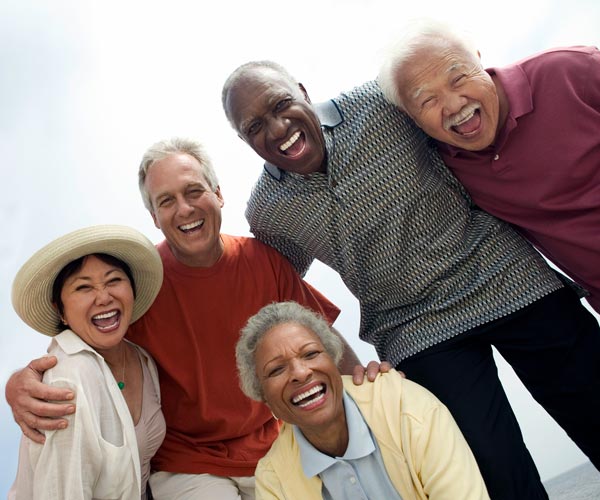 Dentures are removable oral appliances that mimic the appearance and function of natural teeth.
After significant tooth loss, our Holland family dentist at Macatawa Smiles may recommend so you can continue to eat and speak normally. Many of our patients who have experienced tooth loss report improved self esteem after getting dentures.
Full vs. Partial Dentures
Full dentures replace all the teeth in your smile while partial dentures replace only a few teeth. If the majority of the teeth left in your mouth are affected by tooth decay or other oral health issues, you might be better off asking our dentist about full dentures.
Immediate vs. Conventional Dentures
Like the name suggests, immediate dentures can be worn immediately after your teeth are extracted. If you think you would feel self-conscious about missing teeth, you may want to ask our dentist about immediate dentures. Keep in mind that as your gums heal after teeth extraction, you'll need to visit our dentist to have your dentures adjusted to maintain a comfortable fit.
If you choose conventional dentures, you'll need to wait several weeks for your gums to heal before you can start wearing your false teeth. The benefit of wearing conventional dentures is that you don't have to have your dentures adjusted once your gums heal. However, you will be without teeth while recovering from tooth extraction.
How to Care for Dentures
Your dentures will crack and warp if you let them dry out, which is why it's important to always submerge your dentures in a glass of water or denture cleaning solution when you aren't wearing them. You'll also need to care for your dentures the same way you would natural teeth by brushing them twice a day. Brushing your dentures will prevent plaque and odor-causing bacteria from building up.
Learn More
Our Holland, MI, restorative dentist is dedicated to helping patients restore their smiles after tooth loss. If you are interested in learning more about complete and partial dentures, call Macatawa Smiles at (616) 396-7524, or contact us online.