Do You Still Need to See a Dentist If You Wear Dentures?
https://www.macatawasmiles.com/wp-content/uploads/2021/04/dentures-dentist-holland-mi.jpg
300
300
Macatawa Smiles
Macatawa Smiles
https://www.macatawasmiles.com/wp-content/uploads/2021/04/dentures-dentist-holland-mi.jpg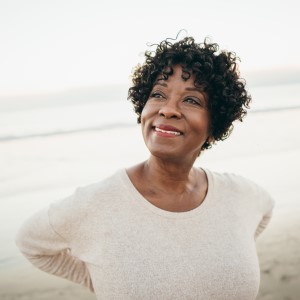 After tooth loss, it's easy to think that you're the only one wearing dentures. But this couldn't be further from the truth.
According to the
, 120 million Americans are missing at least one tooth. More than 36 million Americans don't have any teeth at all.
This means that dentures are more common than you think. It also means that you need to continue seeing your dentist for preventive care.
During your appointment, we'll provide a dental cleaning and oral examination. We may also perform an oral cancer screening depending on your age and any present risk factors.
Why Dental Care is Important After Tooth Loss
Your oral health affects more than your teeth. It also affects your gums, jawbone, and the rest of your body. In fact, some studies have even linked diabetes with an increased risk for gum disease. This is just one of many examples of how the body's systems interconnect.
To enjoy good oral health, you must also take care of your gums, jawbone tissue, and throat.
Get an Oral Cancer Screening
The oral cancer screening can detect abnormalities early. Dr. Habecker has the proper training to detect oral cancer in its early stages. This gives you the best chance of survival.
estimates that about 54,010 Americans will get oral cancer in 2021. The good news is that an
You may have a higher risk for oral cancer if you use tobacco, over consume alcohol, or have human papillomavirus (HPV). If you spend a lot of time outside, you may also have a risk of lip cancer if you don't use proper sun protection.
We'll review your medical history to determine your risk factors for oral cancer.
Signs of oral cancer include:
Red or white patches in mouth
Sore throat
Hoarse voice
Mouth sore that bleeds
Mouth sore that doesn't heal
Difficulty chewing
Pain while chewing
If you recognize the signs of oral cancer, schedule an appointment with us as soon as possible. The sooner we detect oral cancer symptoms, the better your chance of surviving.
It's not enough to check for the signs of oral cancer yourself. Many times, oral cancer isn't visible until it's too late to treat. An oral cancer screening helps us catch cancer not visible to the naked eye.
Protect Your Gums
You can reverse and prevent gingivitis (gum inflammation) by practicing good oral hygiene. This means brushing your teeth twice a day and flossing once daily.
Even if most or all your natural teeth are gone, it's important that you take care of your gums.
If you wear dentures, your gums are responsible for helping hold them in place. Once your gums recede, your dentures will slip more often and become uncomfortable.
Signs of gum disease include:
Bleeding gums
Receding gums
Sore gums
Red gums
Swollen gums
Loose teeth
Persistent bad breath
If left untreated, gingivitis will progress into periodontitis. Unlike gingivitis, periodontitis is irreversible. It'll also destroy your gum and bone tissues over time.
If you have advanced gum disease, your dentist may recommend scaling and root planing. During this procedure, we would remove plaque and tartar both above and below the gums. Then, we'd smooth out the tooth roots to reduce hiding places for plaque.
Request an Appointment With Us
Dr. Habecker is an experienced family dentist in Holland, MI. As such, he'd be more than happy to help you maintain good oral health after tooth loss.
To request an appointment, please call Macatawa Smiles at (616) 396-7524. You may also fill out our online contact form and someone from our office will reach out to you soon.