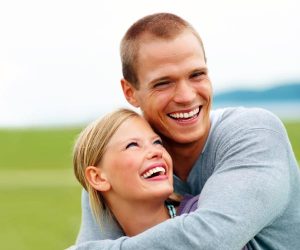 Wisdom teeth are the third molars that don't typically erupt through the gum line until your late teens to early twenties. Many of our patients need their wisdom teeth removed to protect their oral health and the appearance of their smile.
Our Holland dentist at Macatawa Smiles takes dental X-rays to predict the trajectory of your wisdom teeth before they come through the gum line so they can determine whether you would benefit from wisdom teeth removal.
Impacted Wisdom Teeth
If your wisdom teeth are coming in at an angle (impacted), your dentist will need to remove them before they affect nearby teeth. Impacted wisdom teeth will push other teeth out of the way as they erupt through the gum line, undoing years of orthodontic work.
Keep in mind that not all of our patients need wisdom teeth extraction. If your wisdom teeth are coming in straight and there is enough room in your jaw for them to emerge through the gum line, no action is required.
Partially Erupted Wisdom Teeth
Some patients simply don't have enough room in their jaws to accommodate extra teeth. In this type of scenario, we would recommend you have preemptive wisdom teeth surgery. Wisdom teeth may only be able to partially erupt through the gums if there isn't enough space in the jaw, increasing your risk for infection. Thankfully, our dentist is able to have wisdom teeth pulled before they become a problem.
Learn More
Our Holland, MI, wisdom teeth dentist is dedicated to helping patients maintain healthy teeth and gums. If you aren't sure whether or not you need your wisdom teeth removed, call Macatawa Smiles at (616) 396-7524, or contact us online.