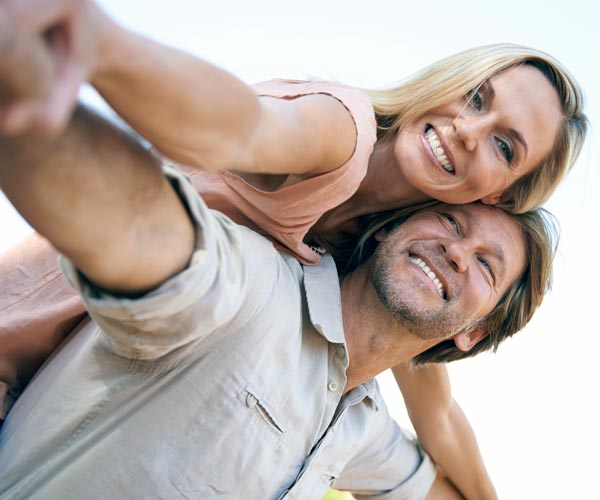 Our cosmetic dentist in Holland, Michigan, may recommend inlays and onlays as alternatives to direct fillings and dental crowns. Inlays and onlays are called "indirect" dental restorations because they are made in a lab before being bonded to your teeth.
Unlike silver amalgam fillings, inlays and onlays don't expand and contract with fluctuating temperatures. This means you don't have to worry about your inlay or onlays shifting.
Here's what else you need to know about getting inlays and onlays at Macatawa Smiles.
Candidates for Inlays and Onlays
If you have a cavity, our dentist will need to drill out the decayed tooth matter and restore the tooth by filling the hole left behind. If you have tooth decay, your dentist may recommend fillings and crowns.
as an alternative to
If you want to save as much of your natural tooth enamel as possible, you may want to consider a dental crowns because they are less invasive.
or onlay. Many of our patients prefer inlays and onlays to
To prepare your tooth for an inlay or onlay, we only remove the decayed tooth matter. Dental crowns, on the other hand, are designed to cover the entire visible portion of your tooth above the gum line, which means our dentist has to remove more natural tooth enamel to make room.
How Inlays and Onlays Work
The inlay or onlay procedure takes one trip to our dental practice. During your appointment, our dentist will drill out the cavity before taking impressions of your teeth. Our cosmetic dentist will then make sure that the size, fit, and color of your dental restoration is perfect before bonding it to the surface of your tooth. Inlays and onlays look and function like natural tooth enamel.
Schedule an Appointment with Dr. Habecker
Dr. Brenton Habecker is an experienced cosmetic dentist in Holland, Michigan. He's also accepting new patients and would be more than happy to welcome you to our dental practice. To schedule an appointment, please call Macatawa Smiles at (616) 396-7524. You may also fill out our online contact form and someone from our team will reach out to you soon.