Over time, teeth can become fragile from cavities, root canals, accidents, or even repeated dental procedures. To restore the natural strength and appearance of your tooth, our dentist uses CEREC same-day crowns. CEREC stands for Chairside Economic Restorations of Esthetic Ceramics. As the name suggests, Dr. Habecker is able to design your dental crown right in front of your eyes and place the permanent tooth restoration in one appointment.
Get Done in One Appointment
In the past, dentists relied on off-site labs to create dental crowns. This meant that patients had to wait several weeks with a temporary crown while a third-party lab made their permanent tooth restoration. Temporary dental crowns were often uncomfortable and didn't fit right, which is why our dentist made the switch to CEREC same-day crowns.
Dr. Habecker will make your permanent CEREC crown in one appointment. This means you won't have to take as much time off of work or school. We understand that you have a busy schedule, which is why we use some of the latest dental technology to make our patients' lives easier.
How CEREC Works
Dr. Habecker plans, creates, and places your CEREC crown in one appointment. First, he'll need to remove enough enamel from the tooth so the dental crown fits comfortably over top. Next, our dentist will take digital impressions of your teeth. Using these impressions, our dentist will then be able to create your ceramic crown right in front of your eyes using computer-aided design and manufacturing.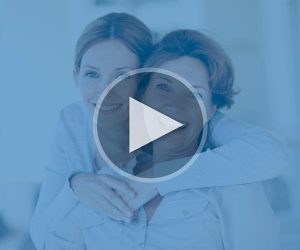 We have a milling machine in our office that will precisely sculpt your dental crown from a block of ceramic. Ceramic crowns look like natural tooth enamel and are strong enough to last for years. Our dentist will make sure that your new tooth crown matches the natural color of your enamel so you can smile with confidence. Once the crown is bonded to your tooth, you'll be able to leave our office with your new smile.
Schedule an Appointment With Us
Dr. Brenton Habecker and his team use some of the latest technology (like CEREC) to help you maintain a beautiful healthy smile. Our focus as a dental practice has always been to provide the best care for our patients. To schedule your appointment with our dentist in Holland, MI, call Macatawa Smiles at (616) 396-7524, or contact us online.
---
Learn More About CEREC Same-Day Crowns