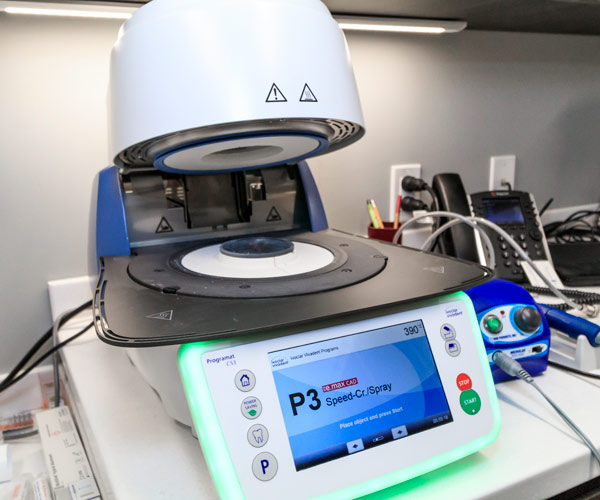 We live in an exciting time where dental technology can do a lot to improve the experience of our patients.
Dr. Brenton Habecker prides himself on not only detecting problems early on, when they are easier and less expensive to correct, but on doing it right the first time. One of the ways he is able to do this is by offering some of the most leading-edge technology available.
High-tech dentistry means patients are more comfortable while they enjoy better oral health!
Digital X-Rays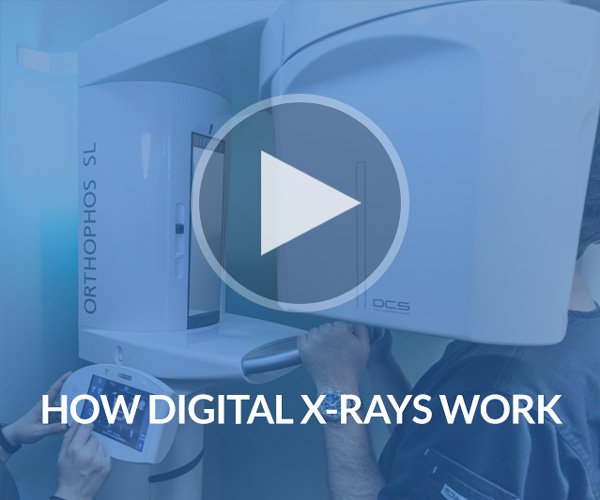 Not only are digital X-rays quicker than traditional X-rays, but they are also safer because they have less radiation.
We can also easily enhance images so that more detail can be seen and images can be seen immediately.
Digital X-rays are also easy to email to specialists and insurance companies.
Intraoral Camera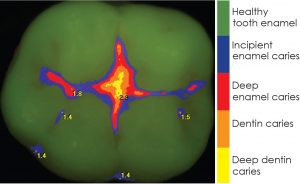 Radiographs are valuable when it comes to seeing what isn't visible to the naked eye, but imagine being able to see even beyond that.
With intraoral camera technology, the dentist's eyes can inspect every nook and cranny of your mouth. These tiny cameras that are about the same size as a dental mirror enable your dentist to do just that. Now the smallest fractures in teeth as well as cavities in their earliest stages can be seen before they progress into bigger problems.
This remarkable piece of equipment also spots plaque deposits, excessive wear on the teeth, and fillings that are worn.
Rotary Endodontics
Using rotary endodontics, Dr. Habecker is able to perform root canals that are highly successful. Equally as important to patients is the fact that rotary endodontics mean root canals are more comfortable than ever. These modern instruments make it easier for Dr. Habecker to ensure that all the infection is removed from the tooth root—and reinfection is much less likely.
CEREC Technology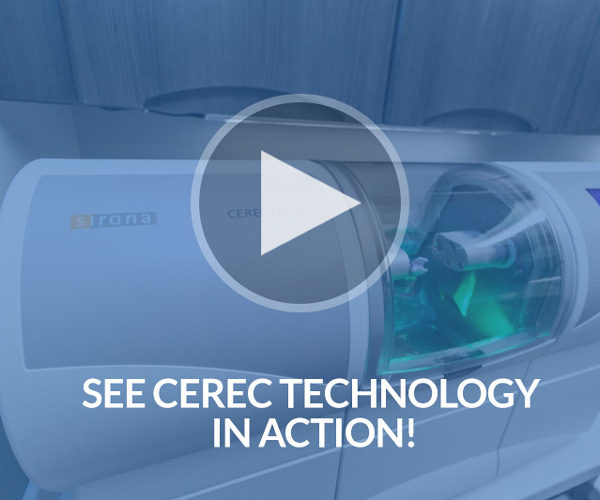 stands for Chairside Economical Restoration of Esthetic Ceramics. We use CEREC to plan and place your dental crown in one appointment.
This saves you the discomfort of a temporary crown while you wait for the permanent restoration. It also means you won't have to take as much time off from school or work to get your CEREC dental crown bonded to your tooth.
Read more: What are CEREC Same-Day Crowns? >>
Laughing Gas
Dental anxiety is no laughing matter, but "laughing gas" can help patients overcome their dental fears. Patients who might otherwise dread their trip to the dentist will find that laughing gas calms them down immediately.
Inhaled much like oxygen through a mask, the effects of laughing gas are immediate. And as quickly as it calms the body down, it leaves the body—meaning that patients who undergo their treatment using laughing gas are able to drive themselves home afterward because there are zero lingering effects.
Technology to Make Your Visit More Comfortable
It's no secret that some people are simply anxious when it comes to visiting the dentist, and we have taken that into account at Macatawa Smiles. Because of this, we are pleased to offer our patients the following comforts:
Laughing gas to calm dental anxiety and make any treatment more comfortable
Oral sedation for our most anxious patients
In addition to these items, you can also rest assured that you will see the same dentist each time you visit our office. Dr. Habecker is our only dentist, and he will get to know you personally! Going to the dentist does not have to be an unpleasant experience. With high-tech dentistry, welcoming creature comforts, and a warm, caring staff, your next visit to the dentist can be a pleasant one. Call Macatawa Smiles at (616) 396-7524 or contact us online to find out more. We look forward to meeting you!