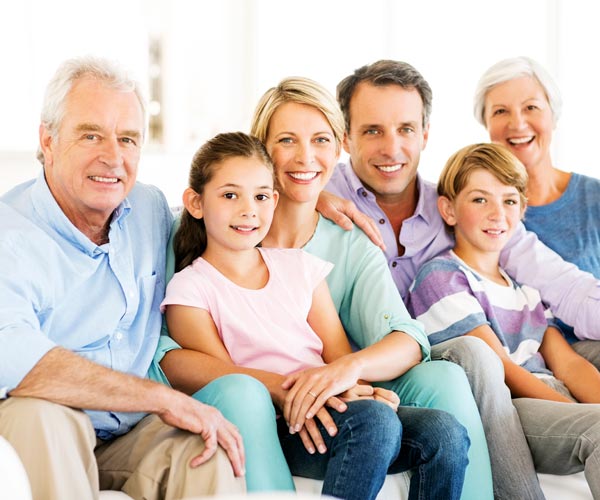 Do your gums bleed when you floss? Are your gums red or swollen? If so, ask Dr. Habecker about starting gum disease treatments. The sooner we're able to treat gum disease, the better your outcome.
About 47.2% of Americans age 30 and older have periodontal disease, according to the
.
Here's what else you need to know.
Stages of Gum Disease
All gum disease starts as plaque buildup. Plaque is a sticky, invisible film of bacteria that lives inside the mouth. As the bacteria consume sugar, they produce an acid that attacks your gums and enamel. If left untreated, plaque will harden into tartar which can only be removed by a dental professional.
If you have plaque and tartar buildup, your gums may feel sore and tender. They may also be swollen, puffy, or red. This is because the bacteria is irritating your gums and causing inflammation—a condition called gingivitis.
Gingivitis is the earliest stage of gum disease. It's also the only stage you can reverse by practicing good oral hygiene. Once gum disease progresses to periodontitis, you won't be able to cure it. Instead, you'll only be able to manage your symptoms.
Signs of Gum Disease
Bleeding gums
Swollen or puffy gums
Tender gums
Red gums
Receding gums
Tooth sensitivity
Loose teeth
Bad breath
Do you recognize any of the above symptoms? If so, please call our office to schedule an appointment as soon as possible.
How We Treat Gingivitis
You can reverse gingivitis by practicing good oral hygiene. This means brushing your teeth twice a day for at least two minutes at a time. You'll also need to floss once a day to remove any plaque or food particles caught between teeth.
During this time, it's also important that you don't skip any teeth cleanings with us. While you can remove plaque at home, only a skilled dental professional can remove tartar.
Taking care of your oral health is like nurturing a garden. If you neglect a garden, it'll get overrun with weeds. Likewise, if you neglect your oral health, your mouth will get overrun with bacteria. Brushing and flossing will help you maintain a healthy smile.
Related: 5 Tips for Preventing Gum Disease →
How We Treat Periodontitis
Patients with gum disease tend to have deep gingival (gum) pockets around their teeth. As such, Dr. Habecker may recommend
for periodontitis.
During the procedure, we'll remove plaque and tartar trapped beneath the gum line. We'll also smooth out the tooth roots so plaque has fewer places to hide.
Schedule an Appointment With Dr. Habecker
Dr. Brenton Habecker is an experienced family dentist in Holland, MI. As such, he'll be able to diagnose and treat your gum disease so you can maintain a healthy smile.
To request an appointment, please call Macatawa Smiles at (616) 396-7524. You may also fill out our online contact form and someone from our team will reach out to you soon.