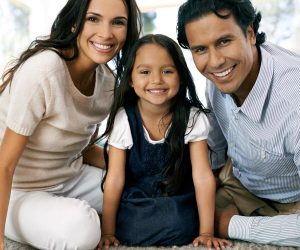 Is your child prone to getting cavities in their back teeth? Do they have deep pits or grooves on the chewing surfaces? If so, Dr. Habecker may recommend dental sealants.
As the name suggests, sealants help to seal the chewing surfaces of your child's back teeth. That way, bacteria and food particles have fewer places to hide in your mouth.
Here's what else you need to know.
Do Adults Need Dental Sealants?
While dental sealants for children are common, the procedure is available to patients of all ages. But we recommend that you check your insurance coverage before scheduling treatment. Most policies only cover sealants for patients under age 18.
Our dentist will be able to go over the pros and cons of dental sealants. That way, you can make an informed decision for your oral health.
Are Dental Sealants Worth It?
A
is like an umbrella for your back teeth. It seals any nooks and crannies where plaque can hide. This helps you avoid cavities, toothaches, and dental emergencies in the long run.
Preventive dental care is much less expensive than the cost to restore a tooth. Also, dental sealants aren't invasive like fillings and crowns. Dr. Habecker won't need to remove any tooth structure to apply your sealants.
What Can I Expect When Getting Sealants?
The
only takes one trip to our office. It's a simple, painless procedure for patients of all ages.
First, we'll apply an acidic gel to roughen the chewing surfaces of your teeth. This will help create a strong bond between the sealant and your teeth.
Next, we'll clean and dry your teeth. Then, the dentist will paint the thin, plastic coating onto the chewing surfaces. For the final step, we'll use either light or air to dry the sealant. Dental sealants are clear, which means they'll blend in with the rest of your teeth.
How Long Do Dental Sealants Last?
Dental sealants can last up to 10 years as long as you practice good oral hygiene. This means brushing your teeth twice a day for at least two minutes at a time. You should also floss your teeth once a day to remove any plaque or food particles hiding between teeth.
Dental sealants are not a replacement for practicing good oral hygiene. But they can reduce your risk of cavities when combined with teeth brushing and flossing.
During your routine checkups, Dr. Habecker will check the condition of your sealants. That way, he'll be able to touch up or replace your sealants as needed.
It's important that you continue seeing us for your routine teeth cleanings and exams. That way, we can help you maintain a healthy smile for life!
Request an Appointment With Dr. Habecker
Dr. Brenton Habecker is an experienced family dentist in Holland, MI. He's accepting new patients and would be more than happy to welcome you to our practice.
To request an appointment, please call Macatawa Smiles at (616) 396-7524. You may also fill out our online contact form and someone from our team will reach out to you soon.