3 Advantages of Dental Sealants for Children
https://www.macatawasmiles.com/wp-content/uploads/2021/02/dental-sealants-dentist-holland-mi.jpg
300
300
Macatawa Smiles
Macatawa Smiles
https://www.macatawasmiles.com/wp-content/uploads/2021/02/dental-sealants-dentist-holland-mi.jpg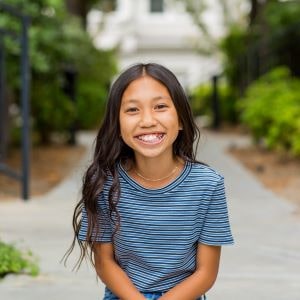 Dental sealants are a clear coating that Dr. Habecker paints onto the chewing surfaces of your child's back teeth. He may recommend this treatment if your child is prone to getting cavities or if your child has deep grooves and divots in the back teeth that collect plaque.
Here are some of the top advantages of tooth sealants for children. We'll also explain how our family dentist can help your child in the fight against cavities.
1. Prevent Plaque and Tartar Buildup
Tooth decay is the most common chronic childhood disease, according to the preventive dental care for your child.
. That's why it's important that you invest in the appropriate
During your child's next appointment, we'll examine the inside of their mouth and take dental X-rays. This will allow us to catch minor oral health issues before they have the opportunity to worsen.
For example, Dr. Habecker may recommend dental sealants if your child has a lot of plaque and tartar buildup on their back teeth. If left untreated, plaque and tartar can lead to tooth decay and gum disease.
Plaque is an invisible bacteria that lives inside your child's mouth, sticking to their teeth and gums. After your child eats, the bacteria eat any sugar left behind and produce an acid that attacks the gums and enamel.
The good news is that it's easy to teeth cleaning appointment.
. But we can't say the same once this plaque hardens into tartar. At that point, only a dental professional will be able to remove tartar buildup during your child's next
2. Avoid Dental Emergencies
There's never a good time for a toothache. That's why Dr. Habecker and his team do everything in their power to make sure your child never experiences such dental pain.
Once a tooth starts to decay, we'll have to restore it with either a filling or a dental crown. The type of procedure we recommend will depend on the extent of the decay.
While fillings are used to restore teeth with small cavities, dental crowns are used to restore teeth with large cavities.
3. Build a Solid Foundation for Good Oral Health
Dental sealants help prevent cavities by sealing any grooves or divots on the chewing surfaces of their back teeth.
But it's important that your child also practices good oral hygiene at home. This includes brushing their teeth twice a day for at least two minutes at a time. Your child should also be flossing once a day to remove any plaque or food particles that could be hiding between teeth.
The combination of good oral hygiene and dental sealants will help your child stay cavity-free.
Learn More About Dental Sealants
Dr. Brenton Habecker is a trusted family dentist in Holland, MI. As such, he and his team would be more than happy to help your child maintain a healthy smile for life! To schedule an appointment, please feel free to call Macatawa Smiles at (616) 396-7524. We hope we hear from you soon!