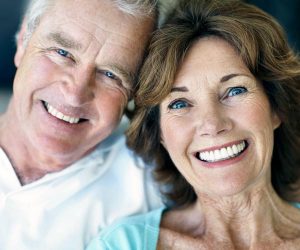 Have you ever felt self-conscious about a cracked or chipped front tooth? If so, you owe it to yourself to ask Dr. Habecker about cosmetic bonding.
Cosmetic bonding only takes one appointment. This means you get to spend less time in the dentist's chair. You also won't need pain relievers unless we need to fill a tooth.
Here's what else you need to know.
What to Expect
During your appointment, Dr. Habecker will mix a special resin to match the shade of your teeth. Then, he'll mold and shape the resin to your tooth.
As one of the final steps, Dr. Habecker will use an LED light to harden the resin in place. He'll also check your bite to ensure the bonded tooth won't cause any issues with eating and speaking.
The result is a restored tooth that looks and feels natural.
Candidates for Dental Bonding
You may be a candidate for dental bonding if you need to correct small cosmetic issues with your front teeth. Any structural issues will need a filling, crown, or other restorative procedure.
You may be a candidate for dental bonding if you have:
A small chip in a front tooth
A small crack in a front tooth
Misshapen front teeth
Small tooth stains
Small gaps between front teeth
The only way to know for sure if you're a
is to schedule an appointment. Dr. Habecker would be more than happy to help you better understand your options.
How to Care for Bonded Teeth
Dental bonding can last between
as long as you practice good oral hygiene. That's why it's important that you brush your teeth twice a day for two minutes at a time.
We also recommend that you floss once a day to remove plaque and food particles caught between teeth.
Continue seeing Dr. Habecker for preventive care. During your appointment, Dr. Habecker will examine the condition of your bonded teeth and recommend touch-ups or replacement bonding as needed.
The healthier your teeth, the longer the dental bonding will last.
Request an Appointment With Dr. Habecker
Dr. Brenton Habecker is a dedicated family dentist in Holland, MI. As such, he'd be more than happy to help you explore your options for cosmetic dentistry.
To request an appointment, please call Macatawa Smiles at (616) 396-7524. You may also fill out our online contact form and someone from our team will reach out to you soon.
---
Learn More About Cosmetic Bonding