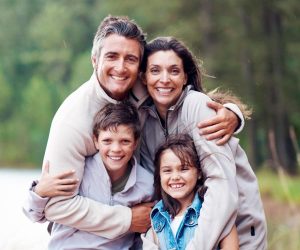 The best way to prevent cavities and gum disease is to see your dentist every six months for a teeth cleaning.
What Happens During a Teeth Cleaning?
During your appointment, the dental hygienist will be able to remove plaque and tartar from your teeth and gums. If our dental hygienist spots any oral health issues, they may pause the dental cleaning until they can get the dentist's opinion on how to proceed.
Do I Really Need a Professional Teeth Cleaning?
While brushing twice a day and flossing once daily is enough to remove dental plaque from your smile, you'll still need to schedule a professional teeth cleaning. Plaque that has hardened into tartar can only be removed by a dental professional. During your appointment, we may also have to take dental X-rays to make sure there are no cavities hiding beneath the surface.
If you have periodontal disease, our dentist may decide that you need a dental deep cleaning. People with periodontal disease tend to have deep gum pockets around their teeth that collect food particles and plaque. Thankfully, our teeth cleaning services will be enough to clean these gingival pockets so you can continue to enjoy good oral health.
Learn More
Dr. Brenton Habecker DDS is dedicated to helping patients maintain good oral health by offering teeth cleanings and other preventative dentistry services. To schedule a teeth cleaning with our Holland, MI, family dentist, call Macatawa Smiles at (616) 396-7524, or contact us online.