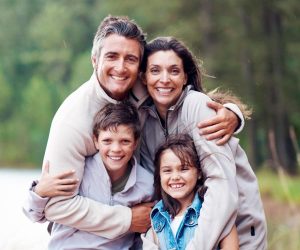 In general, we recommend that you schedule a teeth cleaning with us every 6 months. Although, you may need more frequent cleanings if we need to monitor a chronic condition. Under these circumstances, you may need teeth cleanings every 3 to 4 months.
Here's what you need to know.
What Happens During a Teeth Cleaning?
We may take new X-rays if it's been a while since your last ones. That way, we'll be able to detect any conditions that aren't visible to the naked eye.
The dental hygienist will use a scaler to gently scrape away plaque and tartar from your teeth. She'll then brush your teeth with a flavored polish, which has a gritty texture.
This grit helps to remove plaque and tartar while polishing each tooth. As such, you may notice that your teeth feel smoother after your dental cleaning.
Next, your hygienist will floss to remove any food particles or plaque between your teeth. Then, they'll have you rinse and wait for the dentist to perform the final dental examination.
Dr. Habecker will also be more than happy to answer any questions you may have about your oral health. If we detect any issues during your visit, Dr. Habecker will help you understand your treatment options.
Do I Need a Professional Teeth Cleaning?
Yes, everyone needs to schedule teeth cleanings. While you can
, only a skilled dental professional can remove tartar.
During your appointment, we may also take X-rays to check for any decay hiding between teeth. X-rays also help us detect signs of bone loss in the jaw and other issues.
What If I Have Periodontal Disease?
If you have periodontal disease, our dentist may decide that you need a
. People with periodontal disease tend to have deep gum pockets around their teeth. These pockets collect food particles and plaque over time.
The good news is that Dr. Habecker can clean the pockets around your teeth. This removes plaque both above and below the gum line.
Schedule a Teeth Cleaning Appointment
Dr. Brenton Habecker is an experienced family dentist in Holland, MI. As such, he'd be more than happy to help you maintain a healthy smile for life.
To request an appointment, please call Macatawa Smiles at (616) 396-7524. You may also fill out our online contact form and someone from our team will reach out to you soon.
---
Learn More About Preventive Dental Care