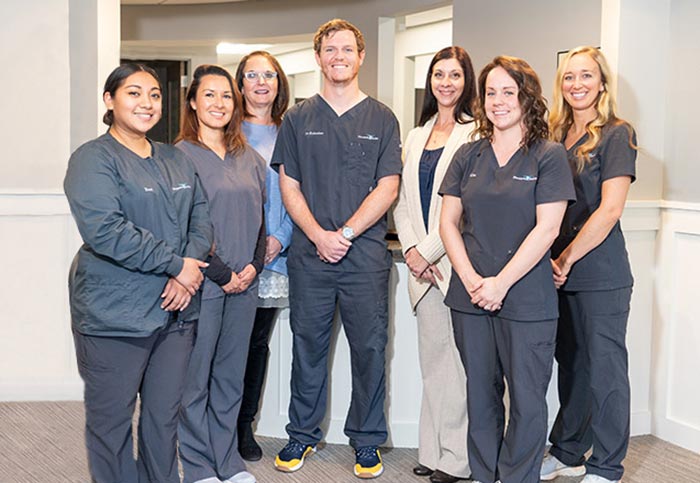 At Macatawa Smiles, we are committed to providing all of our Holland, Michigan, neighbors with welcoming customer service and excellence in dentistry. We want to help keep your teeth healthy and beautiful so you can feel good about your smile and your oral health. Dr. Brenton D. Habecker and his entire team are committed to serving as your family dentist for a lifetime of good oral health.
One of the goals of our practice is to make our patients feel as though they are part of the family. We enjoy greeting our patients by name when they walk in. Unlike some of the larger dental practices you might find, our office focuses on the individual patient. We work hard to make sure we earn the trust and respect of patients, as well as others in this profession and in the rest of the community. We are here to provide the highest quality care to our patients. Our mission is to create happy and healthy smiles that last a lifetime!
We want our patients to be as comfortable as possible, and our office is well equipped with the latest in technology to make your visit more pleasant. Our work is focused on preventive programs to help you enjoy healthy, beautiful teeth and gums for life. We look forward to serving you and your family!
Kimberly Habecker
Office Manager/Dental Hygienist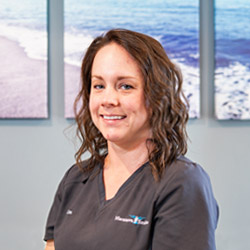 Hello, my name is Kimberly and I have been a dental hygienist since 2012.  In the mix of being a dental hygienist, I have also had the great opportunity to broaden my role in the dental field and work as an office manager.
I have been working at Macatawa Smiles as both a dental hygienist and office manager since August 2017.
In my free time, I enjoy golfing, cycling, reading and spending time with my two dogs, Maddie and Sarge.
What I like about Macatawa Smiles
What I like most about working at Macatawa Smiles is one of a kind and individualized care we provide for our patients.  We stand apart from other offices with new technologies that allow us to provide comfortable and easy care that will create a healthy and happy smile for you.
Stephanie Ryan
Appointment/Insurance Coordinator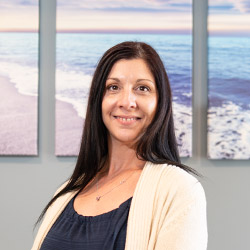 Hello, my name is Stephanie and I am an office coordinator. I have been in the medical field for over 10 years before transitioning to the dental field.
I love helping people achieve better overall health by educating them on the importance of their oral health. In my free time, I love being outside with my children or being at the beach.
What I like about Macatawa Smiles
The thing I love most about Macatawa Smiles is our focus on patient care. We have the technology and tools to educate our patients on the importance of maintaining a healthy smile and the solutions to get them the results they want.
Yesenia Ballinas
Dental Assistant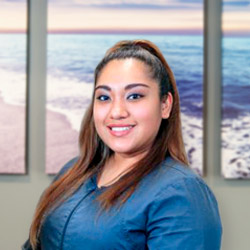 Hi, my name is Yesenia (Yesi).  I have been a dental assistant for about 6 years.  My favorite part of my job is being able to use my knowledge for assisting and being able to multitask.
I love spending time with my family, my two amazing daughters, and our pet bunny.
What I like about Macatawa Smiles
Besides all of the great technology we use, I like that nothing is really done the old fashioned way and our patients are satisfied with a pain-free appointment and quality dental work.
Becky DeWitt
Dental Assistant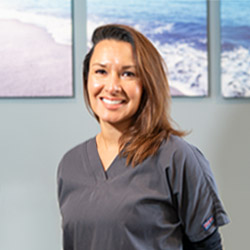 Hello, my name is Becky! I have over 20 years of dental experience. I love developing relationships with patients and being a part of their new smile.
In my free time, I enjoy spending time with my family, golfing, soccer, fishing or just being on Lake Michigan.
What I like about Macatawa Smiles
I like the challenge of offering full-service dentistry. I love to assist on Root Canals, implants, and orthodontics. I also love learning Spanish from our bilingual assistant, Yesi! It's an amazing office team here!
Brittany Heerema
Dental Hygienist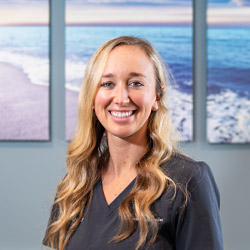 Hi, my name is Brittany and I have been a dental hygienist for almost 3 years. I have been working at Macatawa Smiles since November 2017.
In my free time, I enjoy spending time with friends and family, exercising, traveling, and attending sporting events.
What I like about Macatawa Smiles
I feel honored to be working in such a professional and hi-tech office. It's a pleasure to work alongside others who share the same values and strive to provide the best care for our patients. As a hygienist, I enjoy building relationships with my patients and educating them on their oral health.
Deb Hutek
Office Consultant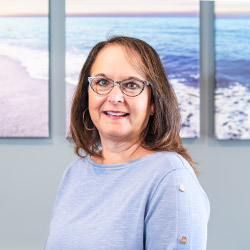 Hello, my name is Deb. I have 25 years of experience in the dental field. I have been a hygienist, office manager, and practice consultant. I joined this amazing team in August.
What I like about Macatawa Smiles
I love seeing the positive life-changing results that high tech/ cutting edge dentistry can provide. I also love being a part of this amazing office team; they inspire me every day! It's a privilege to be on Dr. Habecker's team!