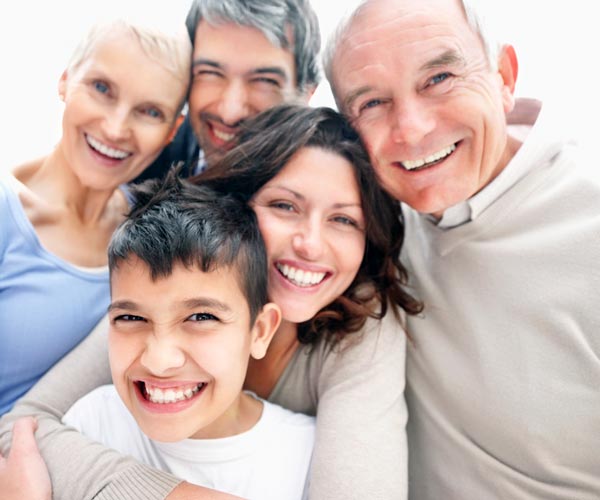 Do you have a toothache? If so, it's important that you call our emergency dentist in Holland, MI, right away. During your appointment, Dr. Habecker will be able to diagnose and treat the source of your pain.
Dr. Habecker may recommend a filling to restore a tooth with a small cavity. But it's important that you see us as soon as possible for treatment. Otherwise, your tooth will continue to decay and may need more intensive treatment.
Here's what else you need to know about tooth fillings.
What Are Tooth Fillings?
As the name suggests, Dr. Habecker will use a filling to fill in the hole left behind after removing a cavity. Tooth fillings restore the strength of your smile. That way, you can avoid needing a dental crown, root canal, or extraction.
Composite Fillings
We offer Tooth-colored fillings are perfect for teeth in the "smile zone" that are the most visible.
, which match the color of your natural enamel. That way, no one will be able to tell that you even have fillings.
Composite fillings are both safe and effective for treating tooth decay. They're also strong enough to use on back teeth, which receive a lot of pressure from the jaw while chewing.
What to Expect
If Dr. Habecker discovers a cavity, he'll go over your treatment plan for restoring your oral health. Once you understand what to expect, we'll begin to prepare you for the procedure.
First, we'll inject a local anesthetic into the soft tissue by your tooth. You'll feel a small pinch but this sensation will quickly give way to numbness.
Once you're numb and comfortable, Dr. Habecker will remove the decayed tooth structure. He'll then build the tooth back up with a composite resin filling.
are great for small cavities. This is because they don't compromise the structural integrity of the tooth.
Request an Appointment With Dr. Habecker
Dr. Brenton Habecker is an experienced dentist in Holland, MI. He's also accepting new patients and would be more than happy to welcome you to our practice. To request an appointment, please call Macatawa Smiles at (616) 396-7524. You may also fill out our online contact form and someone from our team will reach out to you soon.
---
Learn More About Tooth Fillings