5 Ways Restorative Dentistry Can Save Your Smile
https://www.macatawasmiles.com/wp-content/uploads/2018/02/5-ways-restorative-dentistry-can-save-your-smile.jpg
900
900
Macatawa Smiles
Macatawa Smiles
https://www.macatawasmiles.com/wp-content/uploads/2018/02/5-ways-restorative-dentistry-can-save-your-smile.jpg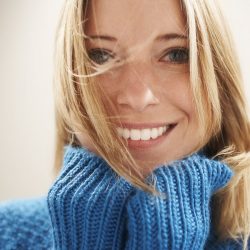 The goal of restorative dentistry is to protect your oral health by replacing missing teeth and helping you keep the natural teeth you have left. If you aren't satisfied with how your smile looks, it's time to schedule an appointment with our Holland dentist at Macatawa Smiles.
Continue reading to learn the 5 ways restorative dentistry can save your smile.
Restorative dentistry includes:
Fillings
Crowns
Bridges
Dentures
Implants
Fillings
A dental filling is used to restore your tooth after a cavity has been removed. If your dentist discovers a cavity during your next appointment, they will need to drill the decayed tooth matter and fill the hole with composite resin. Many of our patients appreciate that composite fillings match the color of their natural tooth enamel. This is why white fillings are typically recommended for teeth that show when you smile or talk.
Crowns
If you don't want to wait, we also offer CEREC same-day crowns. We can plan and place your new CEREC crown in one appointment! This saves you time and the hassle of needing a temporary crown while you wait for the permanent one.
Your dentist may recommend you get a crown for a tooth made fragile after a large filling or root canal. You may even want to consider a dental crown to cover a significantly discolored tooth.
Bridges
As the name suggests, a dental bridge is used to bridge the gap left by a missing tooth. To be a candidate for a tooth bridge, you need to have healthy teeth or dental implants on both sides of the gap. The dental bridge restoration is comprised of a false tooth, anchored by crowns on both sides. The dental crowns cap the teeth on both sides of the gap, which help hold the artificial tooth in place.
Dentures
If you have recently lost several teeth, you may want to consider getting full or partial dentures. Many of our patients report having a better quality of life after getting fitted for lower and/or . Not only do dentures help you eat a more balanced diet, but they can also give you more confidence when you smile or talk. While dentures take some getting used to, they restore your smile after significant tooth loss.
Implants
If you have recently lost a tooth, you may want to ask your dentist about getting a single tooth implant. A dental implant is a titanium rod screwed into your jawbone that acts much like a natural tooth root would to later support an abutment and crown. Over the course of several months, the implant will fuse to your jawbone in a process called osseointegration. Afterward, your dentist will place an abutment and dental crown over the implant to give you the look and feel of a natural tooth.
Learn More About Restorative Dentistry!
Dr. Brenton Habecker at Macatawa Smiles is dedicated to helping patients achieve their best smiles by offering restorative dentistry services. To schedule an appointment with our , call our office at (616) 396-7524.
This blog post has been updated.