How are Tooth Fillings and Crowns Different?
https://www.macatawasmiles.com/wp-content/uploads/2018/04/how-are-tooth-fillings-and-crowns-different-holland-mi-dentist.jpg
900
900
Macatawa Smiles
Macatawa Smiles
https://www.macatawasmiles.com/wp-content/uploads/2018/04/how-are-tooth-fillings-and-crowns-different-holland-mi-dentist.jpg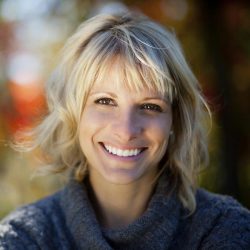 While
and fillings are both used to restore teeth, our Holland dentist at Macatawa Smiles may decide that one is more appropriate for your smile. We understand that our patients want to feel informed when seeking dental care, which is why we explain the pros and cons of crowns and tooth fillings below.
If you have any questions at the end of this article, please feel free to contact us and we'll get back to you with an answer as soon as possible.
In general, dental fillings are used to restore teeth with minor damage while crowns restore major damage. Below is a quick comparison of how fillings and dental crowns are different:
Fillings

Fills in decayed teeth
Treats minor damage or decay
1 appointment
No dental impressions needed
Crowns

Covers decayed teeth
Treats severe damage or decay
1 appointment (with CEREC)
Dental impressions are needed
When to Choose a Filling
Fillings let you keep more natural tooth structure than crowns. During your appointment, one of our family dentists will remove decayed tooth matter and fill the hole with composite resin. For front teeth that show when you smile or talk, our dentists may recommend composite fillings to match the color of your tooth enamel.
If you have a toothache, call Macatawa Smiles as soon as possible. The longer you ignore tooth pain, the less chance we'll be able to restore your tooth with a simple filling.
Many of our patients appreciate that
are less invasive than crowns. Our dentists will only remove decayed tooth matter before restoring your tooth with a dental filling. Dental crowns, on the other hand, require us to remove enough healthy enamel so the crown won't make the tooth look bulky.
When to Choose a Dental Crown
A dental crown (sometimes called a "tooth cap" by our patients) covers the entire visible portion of your tooth above the gum line. We may recommend a dental crown for a tooth made fragile from a root canal or repeated dental procedures. Our dentists may also recommend a tooth crown if they discover a cavity that's too big for a filling. Dental crowns help protect your tooth enamel from further damage and sensitivity.
Our Same-Day Dental Crowns
CEREC stands for Chairside Economical Restorations of Esthetic Ceramics. Unlike other offices, we use CEREC to plan and place your
in one appointment. That means that you don't have to deal with the hassle of a temporary crown and a second visit to our office.
Read more: 5 Benefits of CEREC Same-Day Crowns >>
During your visit with us, one of our dentists will file down your tooth before taking digital impressions. These impressions are then used to create a 3D model of your new dental crown right in front of your eyes.
Once the dentist is satisfied with how your CEREC crown looks, they'll send it to the milling machine in our office. This machine then carves out your dental crown out of a block of ceramic that matches the exact shade of your natural tooth enamel.
When your CEREC dental crown is ready, one of our dentists will cement it to your tooth and check your bite. That way, your teeth will make proper contact when you bite down and chew.
Conclusion
Since composite fillings are less expensive and invasive, you may assume that they're always the better choice. Yet, it really depends on the condition of your tooth. If your tooth has been weakened by injury or decay, adding a filling won't restore its strength. Instead, a large filling will make the tooth more vulnerable to cracking. In this situation, you would need a dental crown to cover the entire visible portion of your tooth above the gum line.
Each dental treatment has its own set of advantages and disadvantages. It all comes down to your specific situation and how much time and money you're willing to spend. One of our dentists will recommend the best solution for your smile so you can regain your oral health.
Request an Appointment
Dr. Brenton Habecker at Macatawa Smiles is dedicated to helping you maintain good oral health with schedule an appointment with our Holland dentist, call (616) 396-7524.
, fillings, and other restorations. To
This blog post has been updated.