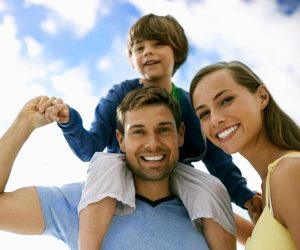 According to the National Institutes of Health, approximately 53,000 Americans are
each year. Approximately 8,000 of these diagnoses result in death.
Oral cancer screenings allow our Holland dentist at Macatawa Smiles to catch oral cancer in its early stages so you have the best chance for survival.
How We Detect Oral Cancer
Our dentist examines your gums, cheeks, tongue, and other areas of your mouth for lesions. Our dentist also uses cancer screening technology to detect cancer that can't be seen by the human eye.
Symptoms of Oral Cancer
Oral cancer is dangerous because people often don't have symptoms until it's too late. If you notice any of the following signs of oral cancer, schedule an appointment with our family dentist immediately.
include:
Red or white patches in the mouth

Gums and soft tissue bleeding

Difficulty swallowing

Pain when swallowing

Difficulty chewing

Hoarse voice

Chronic sore throat

Persistent bad breath
Risk Factors for Oral Cancer
You are more likely to have oral cancer if you have a history of smoking, alcohol abuse, poor diet, or not using sun protection on the lips. You may also be at higher risk if you have a family history of cancer. If you have any of these risk factors, it's important to discuss them with our Holland family dentist. 
Schedule an Appointment
Our Holland family dentist at Macatawa Smiles always strives to help patients maintain good oral health by providing preventative dentistry services like oral cancer screenings. If you are interested in scheduling an oral cancer screening or dental exam, give us a call at (616) 396-7524.
________________________________________________________________________________________________
Related Blog Posts
Why You Need Oral Cancer Screenings →
5 Medical Problems Your Teeth Can Predict →