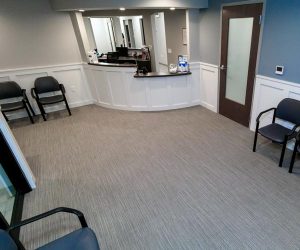 Dr. Brenton Habecker understands the importance of patient education. He and the staff at Macatawa Smiles know that good oral care is essential for one's overall health, and the more knowledge our patients have about dental care, the better their oral health will tend to be.
There are a number of questions patients ask quite frequently, so we have included those below for your convenience. But if you have a question that is not included in the list, we invite you to contact us. Whether your question has to do with your oral care specifically or your oral health generally, we want educate you.
When you have knowledge, you can make more informed decisions about your treatment options, so never hesitate to ask us questions. At Macatawa Smiles, we care about the health of you and your entire family!
Frequently Asked Questions