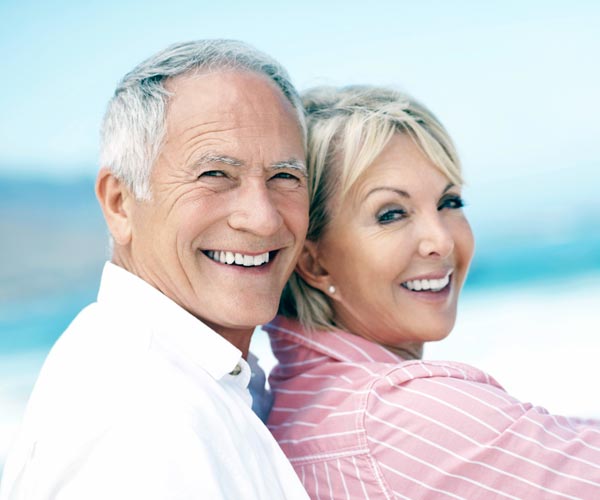 Do you find yourself covering your smile when it's time for group photos? Has your smile ever made you feel self-conscious? If so, you'll want to ask Dr. Habecker if you're a candidate for porcelain veneers.
During your consultation, Dr. Habecker will discuss the pros and cons of veneers. That way, you can make an informed decision for your smile.
Here's what you need to know about porcelain veneers.
Candidates for Porcelain Veneers
You may be a
if you want to improve the appearance of your front teeth. We refer to these teeth as being in the "smile zone" because they show when you smile and talk.
Veneers cover minor cosmetic damage to the front teeth. This includes small chips, cracks, and stains. We may also recommend veneers to close small gaps between front teeth or to improve the appearance of misshapen teeth.
If a tooth needs structural repair, Dr. Habecker may recommend a filling or crown. But it's important to remember that each patient is different.
You'll need to schedule an appointment with Dr. Habecker to learn more about your options.
How Porcelain Veneers Work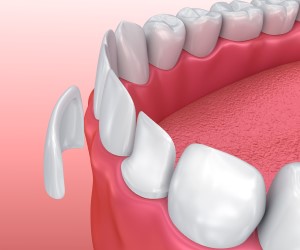 A veneer is a wafer-thin porcelain shell we bond to the front of a tooth. This covers any minor imperfections that show when you smile and talk. Veneers match the appearance of natural enamel and are resistant to stains.
Compared to crowns and other procedures, veneers are a less invasive option. We only have to remove a thin layer of enamel from the fronts of your teeth. This is different from the crown procedure where we would have to shape the entire tooth.
Veneer Procedure
To create space for your veneers, Dr. Habecker will remove a thin layer of enamel from the fronts of your teeth. This ensures that your veneers look and feel natural by blending in with the rest of your teeth.
Next, Dr. Habecker will take impressions of your teeth to send to the milling machine in our office. This is how we're able to plan and place veneers in one appointment. We create your veneers right under our own roof!
Here's what one of our patients has to say about his same-day veneers. This patient received six veneers in one visit to our office.
During my wait time, I was actually able to go back in the lab and see the CEREC machine actually make my teeth, which was neat.
Alternatively, Dr. Habecker may send your impressions to a dental lab. This means that you'll need to return for a second appointment when your veneers are ready. In the meantime, we'll place temporary covers over your teeth.
In both scenarios, Dr. Habecker will use a shade guide to select the perfect color for your veneers. That way, no one will be able to tell the difference between your veneers and natural enamel.
Once your veneers are ready, Dr. Habecker will make sure that they're the proper shade, size, and shape. He'll also place them over your teeth and may make slight alterations to the fit.
Once everything looks perfect, Dr. Habecker will clean, polish, and etch the surface of your teeth. He'll then cement the veneers in place using a special light beam.
As a final step, Dr. Habecker will remove any excess cement. He'll also check your bite and may prompt you to schedule a follow-up visit in a couple of weeks.
How to Care for Your Veneers
Your veneers may last for years as long as you continue to practice good oral hygiene at home. This means brushing your teeth twice a day for at least two minutes at a time and flossing once daily. This will help remove plaque and prevent staining of your teeth and veneers.
You'll also need to avoid any bad habits that could chip your veneers. For example, some people may chew ice or use their teeth as a tool to open cans. Both of these bad habits can chip your veneers and natural teeth.
Continue to see Dr. Habecker for preventive care. During your appointment, he'll check the condition of your veneers. That way, he'll be able to detect any signs of wear and tear.
Request an Appointment With Dr. Habecker
Dr. Brenton Habecker is an experienced cosmetic dentist in Holland, MI. As such, he'll be able to guide you on your journey to a healthier, more attractive smile.
New to our dental practice? We love new patients and are more than happy to answer any questions you may have before your first visit with us.
Here's what one of our patients has to say about her experience with Macatawa Smiles.
I tend to have some anxiety when I go to the dentist office. Coming here has eased my anxiety.
To request an appointment, please call Macatawa Smiles at (616) 396-7524. You may also fill out our online contact form and someone from our office will reach out to you soon.
---
Learn More About Porcelain Veneers