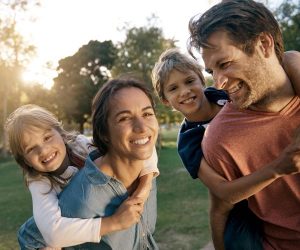 In general, we recommend that you schedule oral examinations and teeth cleanings every six months. That way, our dentist in Holland, Michigan, will be able to detect any oral health issues before they have the opportunity to worsen. If you're experiencing any discomfort, Dr. Habecker will be able to diagnose your condition and recommend a course of treatment to restore your oral health.
Here's what you need to know about oral examinations.
What to Expect During Your Appointment
During an oral examination, a dental hygienist will take X-rays and
from your smile. After the , our dentist will examine your teeth and gums for signs of gum disease, cavities, oral cancer, misaligned teeth, and other oral health issues.
Benefits of Oral Examinations
Oral examinations are important because they help our dentist catch small issues before they grow into larger problems. For example, gingivitis (early gum disease) can be reversed by adopting a healthy oral hygiene routine and seeing our Holland dentist for professional teeth cleanings every six months.
Cavity Detection
X-rays taken during an oral examination can reveal cavities hiding along the gum line or between teeth. Scheduling a dental exam is in your best interest because it gives your dentist the opportunity to save teeth from cavities.
While small cavities are treated with fillings, large cavities may require dental crowns. Not only are dental crowns more expensive than fillings, but the dental procedure is more invasive.
Learn More: How Are Tooth Fillings and Crowns Different? →
Schedule an Appointment with Dr. Habecker
Dr. Brenton Habecker is an experienced dentist in Holland, Michigan. He's also accepting new patients and would be more than happy to welcome you to our practice. To schedule an appointment, please call Macatawa Smiles at (616) 396-7524. You may also fill out our online contact form and someone from our team will reach out to you soon.