What is Cosmetic Dentistry?
https://www.macatawasmiles.com/wp-content/uploads/2018/10/what-is-cosmetic-dentistry-dentist-holland-mi.jpg
900
900
Macatawa Smiles
Macatawa Smiles
https://www.macatawasmiles.com/wp-content/uploads/2018/10/what-is-cosmetic-dentistry-dentist-holland-mi.jpg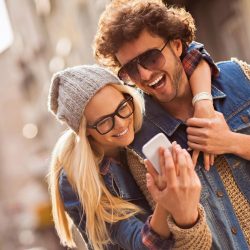 Cosmetic dentistry is a form of oral care designed to improve the appearance and overall health of your teeth. If you've ever felt self-conscious of your smile, modern dental care may have cosmetic opportunities for you.
Cosmetic dentistry is able to fix:
Chipped teeth
Cracked teeth
Small gaps between front teeth
Stained or discolored teeth
Tooth decay
And more…
At Macatawa Smiles, we'll help you explore your options for cosmetic dentistry so you can make an informed decision.
Here's some basic information to start you on your journey toward a healthier and more attractive smile.
Teeth Bonding
Teeth bonding is an affordable smile makeover we can do in one appointment.
Your dentist will apply a tooth-colored composite resin to a specific tooth or multiple teeth. Then, they'll go over it with a special LED light to harden the resin.
It may sound simple, but dental bonding is able to repair teeth that have minor decay, chips, cracks, or stains.
Inlays & Onlays
Inlays and onlays are used as a way to stop tooth decay.
If one of your teeth has a small cavity, we may try to fix it with an inlay or onlay. These options are generally the go-to when something like a cavity is too big for a filling but too small for a crown.
Once we remove your decayed tooth structure, we'll take impressions of your teeth to send to the lab. This does mean that, unlike a filling which is applied directly to your tooth, a dental inlay or onlay often requires a second appointment.
While you wait for your permanent inlay or onlay to return from the lab, we'll place a temporary cover over the tooth. This helps protect your tooth in the meantime.
When you return for your second appointment, we'll remove the temporary restoration and replace it with your new, permanent dental inlay or onlay.
Porcelain Veneers
A veneer is a wafer-thin porcelain shell your dentist bonds to the front of your tooth.
Veneers are able to restore the look of your teeth if you have minor cracks, chips, or discoloration. Your dentist may even recommend porcelain veneers to close small gaps between front teeth.
During your first appointment with us, we'll remove a small amount of enamel from the fronts of your receiving teeth. This is done to make room for the veneers so your teeth won't seem large or bulky.
While your veneers are created by an outside lab, we'll place temporary covers over your teeth. When you return for your second appointment, your permanent
will be ready.
To learn more, check out our blog post on the 5 benefits of porcelain veneers.
CEREC® Same-Day Crowns
Our dentist uses dental crown in one appointment.
to design, make, and place a
A CEREC crown covers the entire visible portion of your tooth above the gum line, restoring your tooth's natural strength and appearance. Your dentist may recommend a crown if your tooth was made fragile by a large filling, cavity, or multiple dental procedures.
With CEREC, Dr. Habecker can create a crown that matches your tooth's natural enamel, so you don't have to worry about having gold or silver teeth.
Take-Home Teeth Whitening
What if you just want a brighter smile? Well, you're in luck.
Maybe you've tried over-the-counter whitening products but didn't see great results with them. Don't worry, you're not alone and there is a solution.
If you're tired of seeing discolored teeth in the mirror, we can provide you with a personalized, professional teeth whitening kit. The kit would include custom teeth whitening trays with a variety of shade options available that you can use from the comfort of your own home.
Next time you see us, ask Dr. Habecker if you're a candidate for professional teeth whitening.
During your first appointment with us, we'll take impressions of your teeth so that we can create the
. When you return for your second appointment, we may slightly adjust the fit so it rests comfortably in the mouth.
Then, you're all set to use your teeth whitening kit at home and see your smile shine bright.
Ready to Schedule an Appointment?
Dr. Habecker and his team are dedicated to helping you achieve your best smile. To schedule an appointment with your Holland dentist, feel free to call Macatawa Smiles at (616) 396-7524 or use our online form.
This blog post has been updated.