Does My Child Need Wisdom Teeth Removal?
https://www.macatawasmiles.com/wp-content/uploads/2021/03/wisdom-teeth-removal-dentist-holland-mi.jpg
300
300
Macatawa Smiles
Macatawa Smiles
https://www.macatawasmiles.com/wp-content/uploads/2021/03/wisdom-teeth-removal-dentist-holland-mi.jpg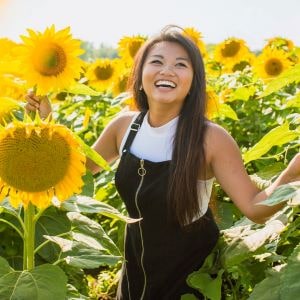 About 85% of Americans will need wisdom teeth removal sometime during their lives. Most likely, this will also include your teenage son or daughter.
Wisdom teeth start to form in the jaw around age 10.
But they won't erupt through the gums until your child reaches their late teens to early twenties.
Here's what you need to know about wisdom teeth removal.
Why Do We Have Wisdom Teeth?
Wisdom teeth tend to erupt between the ages of 17 and 25. But for many people, wisdom teeth are frustrating. They may wonder why they even have these teeth if they're destined for extraction.
To understand why we have wisdom teeth, we'll need to look to the ancient past.
One theory is that early humans needed wisdom teeth and huge jaws for their diet. Many people believe that our ancestors ate tough plants, roots, and raw meat.
While we eat much softer foods today, we still carry the gene that allows wisdom teeth to form. Since modern humans also have much smaller jaws, there often isn't enough room for wisdom teeth to erupt.
Wisdom teeth are a vestigial feature of the human body. In other words, they were useful to our ancestors but are no longer needed.
While our diet evolved we're still waiting on our teeth to catch up.
Does Everybody Need Wisdom Teeth Removal?
Each patient is different. For example, your child may need wisdom teeth extraction if they have a small jaw. Otherwise, the wisdom teeth will push their other teeth out of the way as they erupt. This will crowd their teeth, possibly undoing years of orthodontics.
If the wisdom teeth aren't able to push away the other teeth, they can get trapped beneath the gums. This can lead to infections and other complications.
We may also recommend extraction for
. Impaction means that they're set to erupt at an angle, not straight.
The good news is that we're able to take X-rays to keep track of your child's wisdom teeth as they form in the jaw. That way, we're able to act before their wisdom teeth affect their oral health.
Will Wisdom Tooth Pain Go Away?
No, become a problem.
won't go away on its own. That's why it's so important that your child receives preventive dental care. This allows us to track the trajectory of wisdom teeth before they
If your child has wisdom tooth pain, call us as soon as possible to schedule emergency dental care.
How Will Wisdom Tooth Extraction Affect My Child's Health?
People who have their wisdom teeth removed are able to live normal lives. Since your child has eight other molars, they'll be able to chew food without any issues.
Schedule an Appointment With Us
Dr. Brenton Habecker is a family dentist in Holland, MI. As such, he treats patients of all ages, including teens and young adults. To request an appointment with Dr. Habecker, call Macatawa Smiles at (616) 396-7524. We'd be more than happy to help you set up a consultation for wisdom tooth extraction.