What are Inlays and Onlays?
https://www.macatawasmiles.com/wp-content/uploads/2021/03/inlay-and-onlays-dentist-holland-mi.jpg
300
300
Macatawa Smiles
Macatawa Smiles
https://www.macatawasmiles.com/wp-content/uploads/2021/03/inlay-and-onlays-dentist-holland-mi.jpg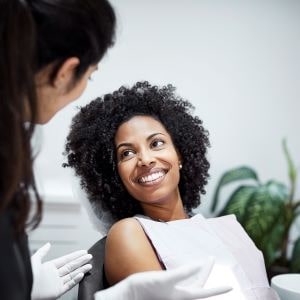 Is your tooth cracked, chipped, or damaged? You may need a dental restoration to repair your tooth. At Macatawa Smiles, we offer multiple tooth restorations for patients with damaged or broken teeth, including inlays and onlays.
Inlays and Onlays Defined
We often speak of inlays and onlays as a pair since they follow similar processes. However, inlays and onlays are not identical. Inlays sit in the center of the tooth, while onlays cover the top to restore the chewing surface.
Our dentist can use inlays and onlays to restore your tooth after cavity, infection, or injury. We can determine whether an inlay or an onlay is best for your tooth.
Fillings vs. Inlays and Onlays
Inlays and onlays are similar to tooth fillings in that they can fill a hole or crack in a damaged tooth. However, unlike fillings, inlays and onlays aren't applied directly to your tooth. Instead, they're crafted by our dentist or a lab and then bonded to your tooth.
Additionally, inlays and onlays can often restore a tooth more strongly than a filling, especially if your tooth damage is too large. Fillings can weaken your tooth if there is not enough existing tooth structure remaining to support the filling. With onlays in particular, we can restore your tooth's natural strength.
Dental Crowns vs. Inlays and Onlays
A dental crown is another form of tooth restoration we offer at our office. Dental crowns cover the visible portion of the damaged tooth above the gumline. They restore both the appearance and the function of your tooth.
Dental crowns are similar to inlays and onlays in that they are both custom-made for patients beforehand instead of being applied directly to the tooth itself. At Macatawa Smiles, we're proud to offer CEREC same-day crowns so we can place dental crowns for patients in a single visit. Instead of waiting for an outside lab, we can make your dental crown in our office.
However, in order to
, our dentist has to remove some of your natural tooth enamel. While this doesn't hurt your tooth because we're covering it with a crown, we prefer to avoid removing tooth enamel when we can because it doesn't grow back. Unless covered with a crown or another restoration, a tooth that has lost some of its enamel may be more vulnerable to cavities.
Inlays and onlays require some tooth enamel removal, but they don't require as much as dental crowns. With inlays and onlays, we can restore your tooth, save your enamel, and protect your tooth from cavities.
How It Works
First, our dentist will remove the decay from your affected tooth. Next, we will create the custom restoration specifically for your tooth or have a lab create it. Finally, we'll bond your inlay or onlay permanently to your tooth, allowing you to eat and speak normally once again.
You can take care of your inlay or onlay the same way you would take care of your natural teeth. By brushing for two minutes twice a day, flossing daily, and getting a
every six months, your restoration should last for years to come.
Restore Your Smile with Inlays and Onlays
Our Holland, MI, restorative dentist uses inlays and onlays to restore our patients' smiles. Call Macatawa Smiles today at (616) 396-7524, or contact us online to make an appointment.