Are Dental X-Rays Safe?
https://www.macatawasmiles.com/wp-content/uploads/2021/05/dental-x-rays-holland-mi-dentist.jpg
300
300
Macatawa Smiles
Macatawa Smiles
https://www.macatawasmiles.com/wp-content/uploads/2021/05/dental-x-rays-holland-mi-dentist.jpg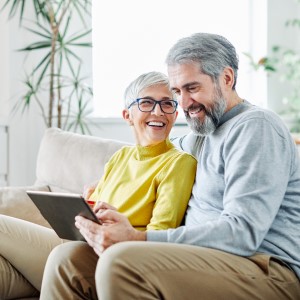 It's not uncommon for people to feel cautious about getting their dental X-rays. But we want to assure you that X-rays are completely safe and actually perform an important role in your preventive health.
As a family dental practice, we're dedicated to making sure our patients get the information they need to make healthy decisions.
Here's what you need to know.
X-Rays Are Essential for Diagnosis and Treatment
Your dentist may be able to spot stains, decay, chips, and cracks with the naked eye. But some oral health issues lie beneath the surface, such as bone loss in the jaw. For this reason, it's vital that we take routine X-rays so we can monitor your oral health and diagnose any conditions early.
We also use dental X-rays when planning treatment. For example, we'll take X-rays before root canal therapy to make sure the infection hasn't spread to the jawbone. We'll also take X-rays to aid in dental implant placement. These are just a few examples that demonstrate the capabilities of X-rays.
Digital X-Rays Have 80% Less Radiation
We take digital dental X-rays, which expose you to 80% less radiation than traditional film-based X-rays. We'll also place a lead apron over you to protect you from the low amount of radiation exposure.
With digital X-rays, we're able to easily enhance images to see more detail. This helps us with diagnosis and treatment planning. It also helps justify your treatment when you submit a claim to your dental insurance company.
Dental X-Rays Are Safe for Pregnant Women
Both the American Dental Association and the American Congress of Obstetricians and Gynecologists agree that dental X-rays are safe during all stages of pregnancy.
The amount of exposure is very low and won't affect your child's development in the womb. We'll also cover your abdomen with a protective lead apron while taking X-rays.
Please let our dentist and team know if you're pregnant, think you may be pregnant, or are trying to conceive. Our team will take every precaution to ensure the health and safety of you and your baby.
Learn More: Why Pregnant Women Still Need to See the Dentist →
There Are Different Types of X-Rays
are the most common. As the name suggests, your hygienist will have you bite down on the X-ray film holder while they take X-rays in one area of the mouth. They'll then repeat this process on multiple sides of the mouth so we can get a complete picture of your oral health. In total, you'll receive four bitewing X-rays.
Bitewings show us your teeth from the crowns to where they meet the surrounding bone. From these X-rays, we're able to detect any cavities starting to form between your teeth. It also lets us detect any jawbone deterioration due to periodontitis (a serious gum infection).
Depending on your circumstances, we may take other types of X-rays. But bitewing X-rays are the most common.
How Often You Need X-Rays Depends on Your Health
How often you need X-rays will depend on your
and other oral health issues. For example, you may only need X-rays every couple of years if you have healthy teeth and gums. Likewise, you may need X-rays every 6 months if our dentists need to closely monitor your oral health.
Request an Appointment With Us
Dr. Brenton Habecker is an experienced family dentist in Holland, MI. As such, he'd be more than happy to answer any questions you may have about our dental technology. Be sure to also check out our blog post on the five types of preventive dental care.
To request an appointment, please call Macatawa Smiles at (616) 396-7524. You may also fill out our online contact form and someone from our office will reach out to you soon.