Take-Home Teeth Whitening
https://www.macatawasmiles.com/wp-content/uploads/2020/01/take-home-teeth-whitening-holland-mi-dentist.jpg
600
600
Macatawa Smiles
Macatawa Smiles
https://www.macatawasmiles.com/wp-content/uploads/2020/01/take-home-teeth-whitening-holland-mi-dentist.jpg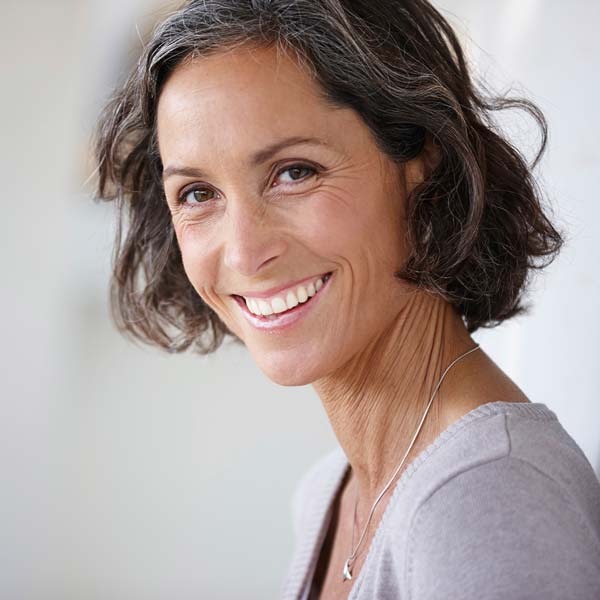 Are you tired of seeing discolored teeth in the mirror? If you haven't achieved the results you want with over-the-counter products, ask about our options.
Here's what you need to know.
The Teeth Whitening Process
During your first appointment with us, our dentist will take impressions of your teeth to send to the lab.
These impressions are used to create a custom teeth whitening tray so you can whiten teeth by several shades in the comfort of your own home.
When your teeth whitening tray is ready, we will call you back to our office for the final fitting.
While custom teeth whitening trays are durable enough to last several years, you'll still need to buy bleaching gel to continue at-home treatments. We also recommend you check in with us every 6 months to make sure the treatment is going as planned and to take care of routine teeth cleaning needs.
Benefits of Take-Home Teeth Whitening
The convenience of take-home teeth whitening is what persuades most people. One of the main benefits is that you're able to get professional results in the comfort of your own home.
With our take-home trays, you're also able to whiten your teeth when it's most convenient for you. Like store-bought products, the trays are safe and easy to use. But they're also more powerful.
Other benefits of take-home whitening include:
Special consideration for sensitive teeth
Even whitening
Safe to use
Special Consideration for Sensitive Teeth
Many of the whitening gels sold in supermarkets can make your teeth feel sensitive. But professional teeth whitening products from the dentist's office are less likely to trigger tooth sensitivity.
During your appointment, Dr. Habecker will ask you some questions regarding your oral health and review your medical history to determine if you're a candidate for custom whitening trays.
Even Whitening
Have you ever experienced uneven whitening from the generic whitening trays you get at the store?
Generic whitening trays or strips often leave some teeth discolored because they're not placed properly or the bleach concentration in them is too low to alter the color of all your teeth.
If you want the job done right so that your smile is evenly white, it may be time to schedule an appointment with our teeth whitening dentist.
Safe to Use
Even though the whitening results you get at the dentist's office are more powerful, they're safer than a lot of the over-the-counter options. Professional teeth whitening solutions are tested and approved.
If you have ever experienced gum, cheek, or
, stop using them, and ask our dentist about take-home teeth whitening.
While there are trustworthy brands out there, the solutions they offer are often limited, and only last a short period of time.
Reasons for Tooth Discoloration
There are many reasons why your teeth may look discolored, stained, or dull. For example, drinking coffee and wine on a regular basis weakens enamel so teeth absorb stains easier.
Too much fluoride in your diet (fluorosis) can also cause your teeth to look mottled. Other factors, such as general aging and tobacco use, may also discolor teeth.
General Aging
As we get older, it's only natural for teeth to fade. Don't be alarmed if you notice your smile starts to turn a slight shade of yellow, gray, or brown as you age. There's not a lot that can be done to prevent natural discoloration because we all have to eat.
You don't have to let your teeth stay discolored, though. A professional teeth whitening treatment at a cosmetic dentist will brighten your smile to its original shade of white. This way, even as you grow, you can continue to smile confidently for family photos and at social gatherings.
Trust your local dentist to help give you the smile of your dreams.
Tobacco Use
Tobacco is one of the leading causes of discolored teeth.
. This is because the chemicals in cigarettes and other tobacco products are harmful to your teeth and the rest of your body.
Smoking or chewing tobacco products is like blasting your mouth with nasty paint. Over time, that paint rots and distorts your teeth. On top of that, tobacco can cause oral cancer and other health concerns.
As your local dentist, we strongly advise against the use of tobacco products like cigarettes. We want your teeth to look the best they can, but we also want you to enjoy good overall health and wellbeing.
Request an Appointment With Dr. Habecker
Our Holland teeth whitening dentist at Macatawa Smiles always strives to help patients achieve their best smiles. If you are interested in learning more about at-home teeth whitening, give our dentist in Holland, MI, a call at (616) 396-7524, or feel free to reach out and contact us online!
This blog post has been updated.