What Happens During the Dental Bridge Procedure?
https://www.macatawasmiles.com/wp-content/uploads/2021/02/dental-bridge-dentist-holland-mi.jpg
300
300
Macatawa Smiles
Macatawa Smiles
https://www.macatawasmiles.com/wp-content/uploads/2021/02/dental-bridge-dentist-holland-mi.jpg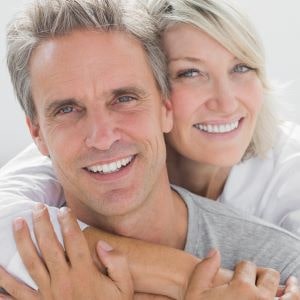 Dr. Habecker may recommend the dental bridge procedure to . This will help prevent the adjacent teeth from drifting in the open space left in your mouth.
A dental bridge contains a prosthetic tooth that's anchored in place by crowns on both sides. Depending on your circumstances, we may place these crowns on either natural teeth or implants.
Here's what else you need to know about the dental bridge procedure.
Consultation With Our Dentist
First, you'll need to schedule a consultation with our dentist. Dr. Habecker will help you explore your tooth replacement options which include dental bridges, implants, and dentures.
Our ultimate goal is to help restore your oral health so you can smile with confidence. We also want to recommend the least invasive options first so you can preserve as much natural tooth enamel as possible.
For example, we may recommend a dental implant if you have sufficient bone density in your jaw. A dental implant is less invasive than a bridge because we don't have to file down the adjacent teeth to make room.
Likewise, partial dentures may be a less invasive option if you're missing one or a few teeth.
Preparing the Mouth for the Dental Bridge
The dental bridge procedure takes two visits to our office.
During your first appointment, we'll need to file down the two adjacent teeth. That way, the dental crowns will be able to fit on top without making your teeth look unnaturally large or bulky.
Once we've filed down those teeth, we'll take dental impressions of your smile and send them to the lab. Then, we'll create temporary crowns to place over the teeth we filed. This will help protect them until your new dental bridge is ready to be placed.
Placing the Dental Bridge
When you arrive for your second appointment, your new dental bridge will be ready. Dr. Habecker will remove your temporary crowns and place the dental bridge in your mouth. This is so he can ensure that the dental bridge is the correct size, shape, and color to match the rest of your smile.
Once Dr. Habecker is satisfied with how the bridge looks and fits, he'll bond it in place. The result is a dental bridge that looks and feels natural.
At-Home Dental Care
Your dental bridge will last longer if you practice good oral hygiene at home. Our dentist recommends that you brush your teeth twice a day for at least two minutes at a time. You should also floss twice a day to remove any trapped food particles and plaque between teeth.
In general, a dental bridge will last between
. But we may have to replace your dental bridge sooner if you smoke, grind your teeth, or neglect your oral hygiene.
During your next appointment for preventive care, Dr. Habecker will examine your dental bridge and the rest of your smile. He'll look for any signs of wear and tear that may indicate it's time to replace the bridge.
If the bridge is damaged or worn, we'll replace the bridge before it compromises the teeth underneath.
Learn More About the Dental Bridge Procedure
Dr. Brenton Habecker is a trusted family dentist in Holland, MI. As such, he and his team would be more than happy to help you maintain a healthy smile for life! To schedule an appointment, please call Macatawa Smiles at (616) 396-7524. You may also fill out our online contact form.