Do I Need a Mouth Guard or Night Guard?
https://www.macatawasmiles.com/wp-content/uploads/2018/02/do-i-need-a-mouth-guard-or-night-guard.jpg
900
900
Macatawa Smiles
Macatawa Smiles
https://www.macatawasmiles.com/wp-content/uploads/2018/02/do-i-need-a-mouth-guard-or-night-guard.jpg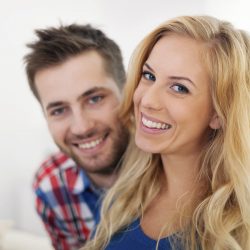 It's not uncommon for our patients to confuse mouth guards with night guards. While both oral appliances protect your teeth from injury, they do so in different ways.
A night guard protects your smile from teeth grinding, which can cause serious damage to your teeth while you sleep. Mouth guards, on the other hand, protect teeth from impact damage while playing sports. For example, a football mouth guard prevents chipped or fractured teeth after being tackled.
Keep reading to learn how our dentist uses mouth and night guards to protect your oral health.
Night Guards
Do you grind your teeth at night? If so, we may recommend a custom night guard to protect your teeth. A dental night guard protects your smile by forming a protective layer between your upper and lower teeth.
Many people are unaware that they clench or grind their teeth at night until they describe their symptoms to their family dentist.
Some common symptoms of teeth grinding include:
Jaw pain or tenderness
Worn tooth enamel
Chipped or fractured teeth
Loose teeth
Headache
Earache
Over time, the forces exerted from bruxism are enough to chip or break your teeth. To avoid permanent damage to your smile, we recommend scheduling an appointment with our dentist. He will be able to create a
.
During your first appointment, our dentist will take impressions of your teeth and send them to a lab. Once your night mouth guard is ready, our dentist will be able to make slight adjustments to the fit so you can breathe and sleep comfortably.
While wearing a bruxism mouth guard takes some getting used to, it will be worth protecting your smile. Many of our patients are able to avoid needing restorative dental care by wearing a night guard for teeth grinding. Bruxism, if left untreated, can lead to jaw pain, tooth loss, and other oral health issues. Not only does wearing a night guard save you money in the long run, but it also helps protect your oral health.
Night guards are also sometimes used to treat cases of obstructive sleep apnea. This most common form of sleep apnea occurs when soft tissue blocks your airway as you sleep. By wearing a custom night guard, your jaw will remain aligned and your airway will stay open even when you're unconscious.
While not every sleep apnea patient will benefit from this type of treatment, it's been successful in many cases and can help you avoid other types of expensive equipment or medical procedures.
Sports Mouth Guards
Do you play a contact sport? If so, you'll want to ask our dentist about getting a custom mouth guard. A sports mouth guard protects your teeth and gums from impact injury so you can concentrate on playing your best game.
Mouth guards are usually recommended for children who will be playing sports either on a competitive team or in gym class, but patients of all ages would benefit from the protection that a
offers. Whether you play sports for a living or just enjoy the occasional game with your friends, a mouth guard can protect your smile while you do it.
We recommend you get a dental guard if you play football, hockey, boxing, or other contact sports. However, even athletes who play non-contact sports (like mountain biking or ice skating) can benefit from wearing a teeth guard. No matter what sport you play, our dentist will be able to create the best mouth guard for your smile.
Taking care of your sports mouth guard is important if you want it to last. If you start to notice any wear and tear, such as rips, holes, or a looser fit, give our dentist a call so you can have a new one made. An ill-fitting mouth guard can leave you susceptible to injury.
The last thing you want is to have your season cut short by a trip to our emergency dentist. By wearing a mouth guard, you'll also be able to avoid paying for dental crowns, implants, and other restorative dentistry services.
Call Macatawa Smiles Today!
Dr. Brenton Habecker at Macatawa Smiles is dedicated to helping you maintain good oral health by preventing injury from teeth grinding or contact sports. To request an appointment with our , call our office at (616) 396-7524.
This blog post has been updated.