Meet Dr. Habecker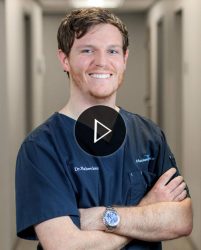 Dr. Brenton D. Habecker took over the practice in October 2016. Dr. Habecker received his bachelor of science degree in biology from the University of Michigan and went on to earn his dental degree from the University of Michigan School of Dentistry.
A native of Schoolcraft, Michigan, Dr. Habecker loves being able to give patients the smile they deserve. He stays busy outside of work by playing golf, hunting, fishing, tinkering with cars, and hanging out with his chocolate lab, Maddie.
Dr. Brenton Habecker DDS and his team at Macatawa Smiles are dedicated to helping patients achieve their best smiles.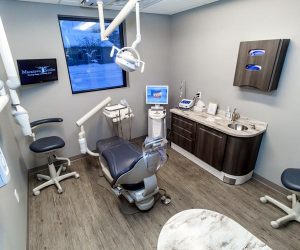 This means providing a full range of dental services, which includes everything from preventative dentistry to creating tooth restorations after tooth decay or injury. Our Holland dentist takes dental continuing education courses so he is informed on the latest dental technology and procedures.
As soon as you walk through our doors, our staff will treat you like family. We strive to create an environment where patients can receive dental care, yet feel comfortable and relaxed. We also offer flexible scheduling so you don't have to take time off of work to have your teeth cleaned.
We understand that our patients have busy lives, which is why we offer early 8 a.m. appointments for teeth cleanings and have time slots available until 5 p.m. Monday through Thursday. We are accepting new patients and will be more than happy to help you set up your first dental appointment with us.
If you are interested in scheduling a teeth cleaning or oral examination with our Holland family dentist, give us a call at (616) 396-7524.